Make your hen party sparkle!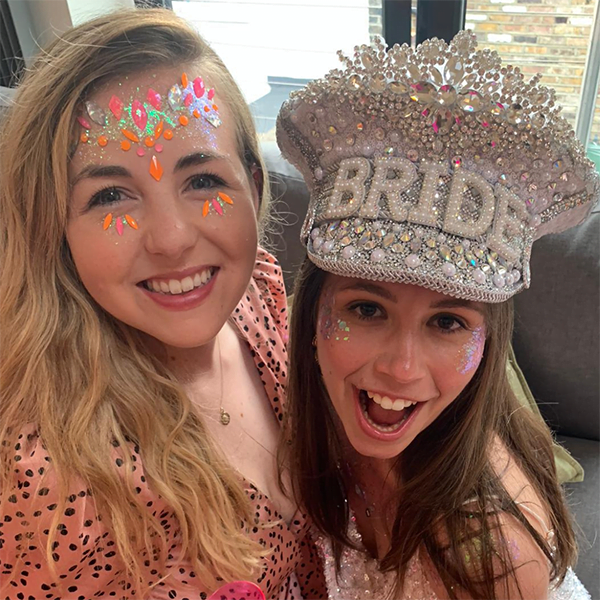 Choose from a creative collection of chunky glitters & gems for your glittering. Our Glam Hatter Glitter Artists love to create a work of art which reflects your personality. Go wild with colour, monochrome for a fashion forward look or have fun with a shooting star. You will have a lot of giggles whilst getting you glitter on. Our artists will create the perfect sparkly look for you. Book a glitter artist for your wedding or hen do and keep everyone entertained!
Pricing
Prices vary according to the size and location of the workshop. We always do our best to price match our competitors workshops! Let the team know if you have any questions regarding this.
We would love to host your party and will make sure you have a lovely time with us!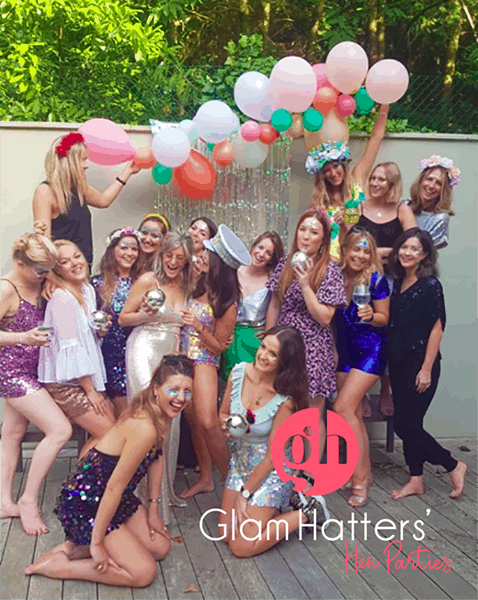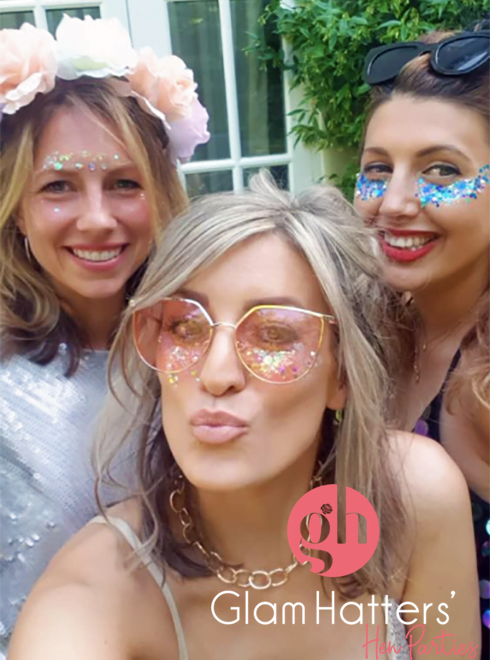 Available Nationwide
Our Glam Hatter Florists travel Nationwide bringing the Glam Hatters' hen parties to a location of your choice. 
Add Afternoon Tea or a Cocktail Masterclass
Add a Cocktail Masterclass or relax with Afternoon Tea or Brunch. We have partnered up with tea houses, bars and restaurants across the UK and can help you organise this.
"I recently organised a hen party using glam hatters. Noelle was our florist for the day and she was amazing. She guided us through the session, dressed up the room and also ensured everything was cleared away at the end. Very much would recommend booking this in the future!"
– Lauren (Fresh Flower Crown Workshop, June 2021)
"Glam Hatters were so friendly and helpful – made planning a hen party stress free and enjoyable! Our flower crown workshop was perfect – the florists who came to our venue were fun, experienced and nothing was too much to ask. We all had a blast! Thank you, totally recommend!"
– Natalie Haydn (Fabric Flower Crown Workshop, July 2021)